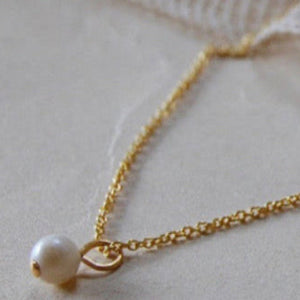 'small pearl' necklace | 24k gold-plated
Regular price
€39.00
€0.00
Tax included.
small sweet water pearl on a fine 925 sterling silver 24k gold-plated chain
(sweet water pearl is approx. 3.5 x 3.5mm)
pearls symbolize wisdom gained through experience ... the gems of the sea are believed to offer protection to the wearer, as well as attract good luck and wealth. Moreover, pearls speak of the wearer's purity and integrity ... 
---